Frequently asked questions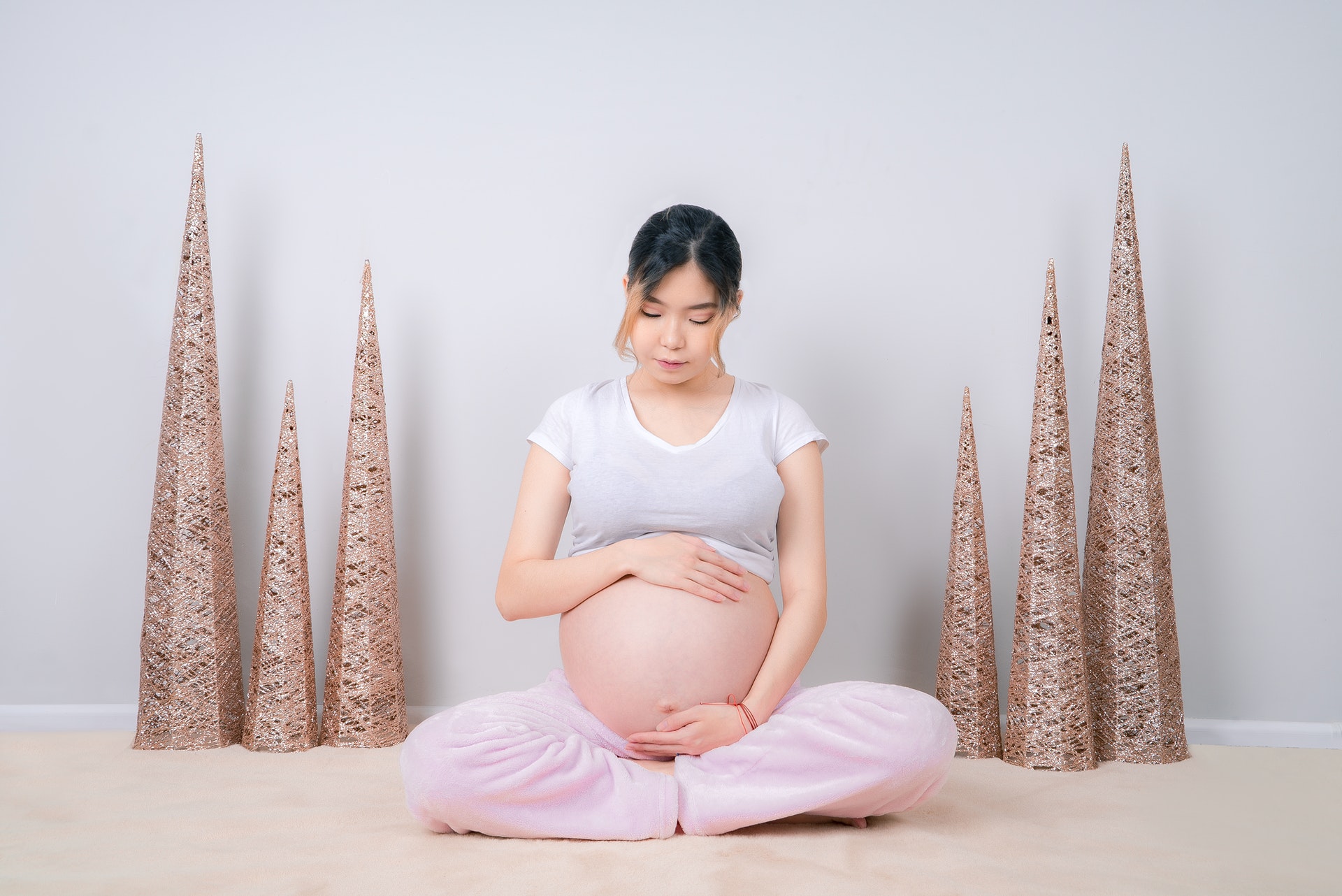 What is surrogacy?
Surrogacy is an arrangement where a woman agrees to carry and birth a child for another person or family.
Are there different types of surrogacy?
Yes, there are two types of surrogates:
Traditional: The surrogate would use her eggs, they would be fertilized with sperm from an intended father or donor.
Gestational: A gestational carrier (also called a surrogate) carries an embryo created from sperm and eggs from intended parents or donors. Here at Babytree we only do gestational
surrogacy.
Can I be a surrogate if I haven't had a child?
No. If you have not completed a pregnancy and a successful delivery it will be impossible to give your informed consent because you have not experienced the process yet. You must have given birth to and be raising at least one child of your own. Part of our screening process involves the review of your prenatal and delivery records to ensure you have a history of
healthy, uncomplicated pregnancies and deliveries. This also protects intended parents from discovering that you might also have some infertility issues that have yet to be diagnosed.
Can I apply to become a surrogate while breastfeeding?
Yes, You can apply to become a surrogate while still breastfeeding. However, breastfeeding will need to stop before we can send you for medical clearance. While breastfeeding hormone medications for IVF could be passed along to your breastfeeding child and no one wants to worry about how much your child may or may not be getting.
Can I be a surrogate if my tubes are tied?
Yes, your eggs are not used in gestational surrogacy. An embryo is implanted directly into your uterus. 
Why go with an agency instead of independently?
An agency does all the legal work for you. Below is a list of part of the things an agency does for you as a surrogate at zero cost:
Collect medical records.
Help match you with intended parents.
Coordinate with the fertility clinic.
Get an escrow agency to make sure you are paid on time.
Set up health (if yours is not surrogacy friendly) and life insurance.
Help connect you with ART attorneys to go over you legal contract with you.
What is the typical compensation for a surrogate?
Our first time surrogates are generally compensated at $35,000 (add an extra $5000 if you live in CA). Experienced surrogates who have completed a successful surrogacy before will receive a higher compensation, depending on their experience. We also have a great benefits package. Your coordinator would be happy review the details of the compensation package with you.
How will I be compensated?
Your intended parents will fund an escrow account before starting your medications. From the escrow account, you will receive a monthly expense allowance, as well as compensation for the embryo transfer and an injectable medication fee. Your base compensation is broken up into 10 monthly payments; however, after you deliver the baby the remaining balance will come in one final payment. Payment will be handled by Babytree Surrogacy and your escrow agency according to the guidelines of your contract.
What procedures are involved in the medical screening process?
The medical screening process involves several medical tests and procedures to help your reproductive endocrinologist determine that you're in good health and that it's safe for you to proceed as a surrogate. Each physician may have a different protocol for tests for the screening, so they may perform any number of these tests:
Blood tests for various diseases.
Vaginal ultrasounds.
Hysterosalpingogram/HSG.
Hysteroscopy/HCG.
Gynecological exam.
Your spouse or partner may also be required to undergo blood tests to ensure that there are no infectious diseases that could be transmitted to you.
Will I be required to travel?
You may have to travel if the parents you are matched with have selected an IVF clinic that is not located near you. During your interview with us you can specify if you would prefer not to travel. If you don't wish to travel, however, your match options will be limited. We will make all of your travel arrangements for you and your companion (if required) so you don't need to worry. Your travel expenses are covered and detailed in your surrogate benefit package that we go over with you.
This does include but is not limited to airfare, car service, hotels and per diem allowances.
Do I have to take medications?
Yes. Though every IVF physician's protocol is different, you may be required to take oral medications, vaginal suppositories, and intramuscular injections. The clinic will provide detailed instructions on how and when to take your medications. Medications are required to prepare your body for the transfer and surrogate pregnancy.
What medications will I be required to take?
Because gestational surrogacy does not use carriers eggs, your fertility does not matter. Therefore, medications are only used to help you achieve a successful pregnancy until around 12 weeks of pregnancy. Although the medications will vary by clinic, the most common medications required for surrogacy are listed as below:
DOXYCYCLINE
LUPRON (leuprolide acetate)
LOW DOSE ASPIRIN (estradiol)
TETRACYCLINE
MEDROL (methylprednisolone)
PROGESTERONE / PROMETRIUM / ENDOMETRIN
Whose name(s) will be on the birth certificate?
The names that will be on the baby's original birth certificate will largely depend on state surrogacy laws. Many surrogacy-friendly states allow intended parents' names on the original birth certificate.
In other cases, the birth certificate may need to be re-issued with the intended parents' names following additional legal work completed after the baby is born. In some states, same sex couples will need to complete a second parent adoption in order for both parents to be listed on the birth certificate.
What will I be required to pay for?
Your intended parents will pay any and all reasonable and necessary expenses that you may incur in connection with the surrogacy, including but not limited to:
All uninsured medical expenses
Your legal fees for evaluating and negotiating the surrogacy agreement
Any and all necessary counseling expenses
Child care reimbursements
Lost wages
In some cases, surrogates may need to pay small fees such as for co-payments which are then submitted to the surrogacy coordinator for reimbursement.
What happens after I am matched?
Once you are matched with intended parents, you will see their IVF physician for your medical screening as well as a Licensed Marriage and Family Therapist for your psychological evaluation. After all screening procedures have been completed and you've been declared "cleared," the contract will be drafted and reviewed by all parties for approval. After legal contracts are completed, the IVF physician can proceed with your medications for your transfer. You cannot start your medications until you have received legal clearance.
Will I be compensated more for carrying twins or triplets?
Yes, currently our surrogates receive an additional $7,500 for carrying twins. A coordinator can discuss the *'Multiple fees'* for the triplets as we do compensate for them, but safe, healthy pregnancies are our priority.
What is the transfer procedure like for surrogates?
The embryo transfer is a relatively quick and painless procedure in which the IVF doctor uses a small catheter to insert the embryo(s) into your uterus. Anesthesia is often not necessary, but a mild sedative may be used. An ultrasound may be used to help guide the physician as he/she is performing the transfer. Once the embryologist has ensured that the
embryo(s) have been safely implanted, you will remain in the surgery room or a recovery room for 30-60 minutes before you are allowed to leave. Each doctor's protocols are different, but most require 1-5 days of bed rest which would begin as soon as you get back to your hotel following the transfer.
Do I get to choose the intended parents that I work with?
Of course! As soon as the surrogacy pre-screening process is complete, you will be made available/ searchable for future parents to see in our secure database. As soon as there are parents interested in your profile, your surrogacy coordinator will send you their brief biographies and schedule a meeting. This may be at the office or via video chat to move forward together. If you both want to proceed, you will be "matched" with those future parents. If not, the agency will continue to work wih you until you are matched other parents.
What is BMI?
BMI is your Body Mass Index and gives the doctors a general idea of your health based on your weight and height. While each person's situation is unique, there is a guideline that women need to be under a BMI of 32 to be eligible for surrogacy
How soon can I become a surrogate after delivery?
The time varies by clinic but a good estimate is no earlier than 6 months from a vaginal delivery,12 months from a C-Section delivery.
Do the parents ever refuse to take their baby?
This is a question we get asked quite a lot. We have never had a case where the intended parents did not want their baby. Most of our intended parents have struggled for years to have a child, so surrogacy is the only way to help them fulfull their dreams of having their own child. However, in the very unlikely case it ever did occur, the intended parents are legally obligated to take the child if there is a pre-birth order in place and they can arrange for an adoption. If there is not a pre-birth order in place then we will work with the attorneys to arrange for a loving adoption home.
Has anyone ever worked with HIV positive parents?
Yes, we have surrogates who are willing to work with HIV positive parents. In fact, we work with doctors who specialize in the field. All of our surrogates, doctors, and Intended Parents who qualify participate in the HART Program. Any surrogate and parents interested in this program can request a phone consultation with our IVF doctor so he can review the program and answer any questions you may have before committing to the program.
Will I still be in contact with the family after I have completed my surrogacy?
During the matching process, you should discuss the type of relationship that you and the Intended Parents prefer to have after completing the surrogacy. We will discuss the types of communications during the pregnancy and after delivery so everyone is on the same page. If you are looking for a particular relationship with your Intended Parents, we will help you find parents that want a similar relationship with you.
What should I do if I do not have medical insurance or do not know if it covers a surrogacy pregnancy?
If you do not have insurance, the parents can purchase a plan that includes a surrogate pregnancy during open enrollment. However, it may take longer to match you if open enrollment is not close. We will review every insurance policy for coverage, so there is no need for you to find out if your insurance covers a surrogate pregnancy before submitting your application. If you are applying without insurance and it is not open enrollment, please ask about other options for Intended Parents for insurance outside of open enrollment, which are more costly than a standard policy.
How will I know if my state is surrogacy friendly?
Our staff can help you find out if your state is surrogate friendly as well as what kinds of couples are eligible to have a surrogate in the state you live in. Go ahead and apply and we will walk you through the process and answer all your questions!
What About Breastfeeding?
Doctors do agree that breastfeeding is the best option for most babies. If a surrogate and the intended parent(s) agree to use breastmilk we can help facilitate proper transportation. All supplies would be covered by the intended parents along with a weekly allowance for the surrogates inconvenience.
Will the intended parent(s) be in the delivery room when their baby(ies) are born?
While it is customary to have the parents in the room for delivery, it is something that should be discussed between both parties to make sure all are comfortable. In addition, some hospitals only allow one support person in an operating room for a twin delivery or C-section, and it is something to address during the contract phase so those provisions can be in place as to who the one person will be.
Whose name goes on the birth certificate?
The names that will be on the baby's original birth certificate will largely depend on state surrogacy laws. Many surrogacy-friendly states allow intended parents' names on the original birth certificate.
In other cases, the birth certificate may need to be re-issued with the intended parents' names following additional legal work completed after the baby is born. In some states, same-sex couples will need to complete a second parent adoption in order for both parents to be listed on the birth certificate.
I do not believe in selective reduction or abortion for any reason. Should I still apply?
Most intended parent(s) want the ability to decide what is right for their family, even if that requires termination. We do, on occasions, have parents that are not interested in termination. Please note that the wait time to match parents who do not want the right to choose may be much longer.
I have needed to take medication for anxiety, depression, etc.Can I still be a surrogate?
Mental health and stability are two key factors in becoming a surrogate. If you are no longer using the medications that you used in the past, please share that information in your application. Unfortunately, if you are currently using mental health medications, we are unable to accept
you as a gestational carrier.
I do not have a partner. Can I still be a surrogate?
Yes, single moms often make great surrogates. You do need to have support in place in case you need help during the pregnancy and beyond.
If I have a sexually transmitted disease/infection (STI/STD), Can I still be a carrier?
Some STIs/STDs will disqualify you. HIV and Hepatitis (or any others that could be communicated to a fetus/baby) would disqualify you, whereas others, such as genital warts and genital herpes, may not. Please note that if you are experiencing an outbreak of genital herpes close to delivery we would request that you have a c-section and follow the advice of your primary obstetrician.
How much contact will I have with the intended parents?
As much as you both want. We will try to match you with intended parents that share with same ideas with you. After legal work has been completed, intended parents and surrogates can arrange to meet at their own discretion.
How much contact will I have with Babytree Surrogacy?
More than you can imagine! You will deal directly with our immediate staff, who will help you throughout the surrogacy journey. From the time you are accepted into the program until the birth of the baby, we are here for you. We will answer any questions that you may have and address any concerns that can arise during your pregnancy.
What are my responsibilities as a surrogate?
Your responsibilities as a surrogate will be to complete your application and all other necessary paperwork in full (Release, HIPAA, Etc.) and abide by the terms of your contract. Arrive at all your appointments as scheduled. Take all medication and injections according to the calendar
and follow your physician's orders. Keep Babytree Surrogacy informed of all appointments and issues that may arise on a weekly basis. You will need to keep a monthly expense report so you may be reimbursed. Every match is different and there are many issues that will need
to be communicated with the intended parents and Babytree Surrogacy. We will go over these issues on an ongoing basis. We want this to be a rewarding experience for you and will do everything possible to make sure you are happy with your intended parents and our staff.
How is the pregnancy managed?
After your pregnancy confirmation, you'll continue to receive care from the IVF physician for approximately 12 weeks or until he/she has released you to your selected OB/GYM which is covered by your medical insurance. You'll stay with this physician until your delivery at the hospital that is also covered under the medical insurance. While decisions regarding the
pregnancy are combined effort, they are discussed and agreed upon at the time of legal contracts. It's of the most importance that you sign your HIPAA and make sure you update Babytree and your intended parents after every appointment.
Can I bring my husband/partner/companion and /or children if I have to travel?
The intended parents pay for the travel and accommodations for the surrogate and a
companion (if required) only. Children are in general not allowed at the IVF clinics, but we do provide financial assistance for child care. Most doctors are required a "baby-free/child-free" bed rest period after the transfer.